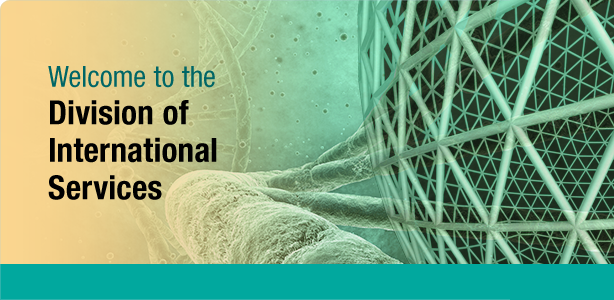 Welcome to the Division of International Services (DIS)!
The Division of International Services provides immigration-related services to the National Institutes of Health for visiting foreign scientists and the NIH research community. If you are a new visiting scientist who has just arrived in the United States, please check-in with DIS in order to verify your immigration status and learn about your responsibilities in the United States.
The information contained on this site is tailored to the requirements and needs of the NIH community. The following information should NOT be taken as legal advice or used as the sole source for making immigration-related decisions. Please note that immigration rules and regulations change frequently. If you are sponsored by NIH, contact your Immigration Team prior to taking actions that may affect your immigration status.
If you are an employee of the Food and Drug Administration (FDA), please click the FDA Info link.

Office Hours:
8:30am-5pm
EOD Hours:
9:30am-11:30am Mon-Thurs
Walk-in Hours:
1:30pm-3:30pm Mon-Thurs
Phone:
301-496-6166
Fax:
301-496-0847